How To Get The Best Deal On A Used Car in Medellin
Want to get the best car at the best price while looking to buy a vehicle in Medellin? This is not easy to accomplish when you are under pressure from a slick car salesperson.  But, if you know how to properly shop for a car and you take your time, it is very possible.

Find out whether there are any upcoming car shows nearby. This is an excellent opportunity to explore your options. Auto shows are the best place to directly make vehicle comparisons. It will also give you a chance to talk to many knowledgeable people all in one location. When you leave an auto show, you will have a better idea of what kind of car to explore further.
Build your budget before shopping for any type of car. This will allow you to know how much of a payment you can afford and what type of vehicle you can expect to get. You need to know what is a comfortable car payment amount you can afford monthly so as not to get yourself in a bind. If possible get your financing approved before you buy the car or even before you start shopping, this will give you an advantage in the negotiations. Check with a bank or local credit union to get this done, it is important to keep in mind that financing for foreigners is very difficult to get locally.  If you are able to secure financing or if you plan to pay cash for the car you are buying will allow you to visit a dealership with the knowledge of knowing the amount of money you can afford on a vehicle.
Shopping for new  or used cars can be fun and exhausting. By doing just a little research you will be well aware of how to get the best deal. A number of websites compile car information from various dealers and private sellers, to enable you to compare the cars and their features side-by-side. This can help you get a general idea of what you're looking for, before you even go to a dealership, but keep in mind that the prices of cars used or new in Colombia vary from those in other countries.
As you shop for a vehicle in Medellin, make certain you find one with high safety ratings and options that provide added value to your purchase. Anti-lock brakes are crucial to drive in Colombia. The vehicle should also have plenty of air bags, too. Safety is of the utmost importance because you will spend much time in this car and driving in this country is a very hazardous activity.  Also, make sure you test the merchandise before you buy and check with the authorities to make sure the used car you're getting doesn't have any pending legal issues or it's stolen. Most used cars you'll find at dealerships are not owned by the dealer and are only held in consignment by them until they sell, so it's imperative that you have it checked by the authorities, take it to a reliable shop for a check up and test drive it with the radio off.  Even if you've test driven something similar, make sure to test drive the car you're looking at now. You may find something slightly off, or even a hidden defect.
In Medellin expect to spend a few hours in a dealership when shopping for a car. You should not purchase a vehicle if you feel rushed and do not have time to think about your decision. Allowing for an entire afternoon is best. If you don't have that much time, simply plan to return if you see something you like.
Try to stay in control of the negotiations with your salesperson. Don't let them talk you into a vehicle that is out of your price range. A lot of people end up purchasing sports cars because they fell for the dealer's slick comments about how good they would look driving it. Remember that the salesperson is trying to make a fair commission, so selling expensive vehicles can help them.  If you aren't confident you won't be able to resist high-pressure sale pitches, if this is the case don't go car shopping alone. Bring a relative or friend along to help negotiate prices and remember important questions. Tell your companion your priorities and budget goals in advance of your trip.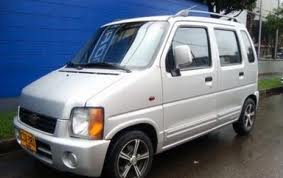 Make sure you know about the dealer's reputation prior to negotiating for a vehicle in Medellin. If you already know about the trade in policies and financing types they offer, you'll be ahead of the game when it comes to negotiating for a new or used car. Keep in mind that you can also protect yourself by reviewing previous customer reviews if they are available.
After having read this article, you should have a much better idea as to how to approach the salespeople in Medellin when you shop for a new or used vehicle. Then you do not need to worry about a barrage of confusing information, because you will be prepared for what is likely to occur. Keep these tips in mind as you shop for any type of vehicle in Medellin.