If you have carpets in your home it is important to keep them as clean as possible. You can either do it yourself or hire a professional to do it for you. Making yourself aware of what carpet cleaners do will make it simpler for you to hire a good one. Read on to familiarize yourself with all the particulars of hiring someone to clean your carpet and tips on how to do it yourself.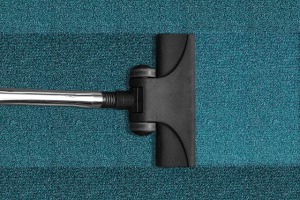 When you are having brand new carpet laid in your home, it is best to have them cleaned as soon as possible. Because some carpets may contain chemicals which are used to preserve their quality while in storage or during shipping. By having them cleaned you reduce the chances of the people living in your house of being exposed to these types of chemicals and becoming ill.
If you have a pet, then you are going to need more frequent carpet cleanings for your home. Depending on the type of carpet you have or are planning on getting, you may need to restrict your pet's movement. You'd be wise to vacuum your carpets twice weekly, and be sure to have some carpet cleaning supplies stored away for small accidents you can take care of right away.
Hiring a professional to clean your carpet
Investigate a carpet cleaner's reputation prior to hiring them. There are many companies to choose from, and some are much better than others. Ask for references from trusted individuals and check online as well. By doing this, you'll locate a company that does carpet cleaning that fits your needs. It is important to feel good about the cleaning company you are using. You need to be satisfied with their service from beginning to end. A company that cares will want to make you happy.
If you are considering having your carpet cleaned, ensure the company you choose possesses an actual physical address. If you discover a problem with the company's work, then you need to know an address so that you can visit them and resolve any problems. Look out for P.O. Box addresses with no actual street address.
Many cleaning companies use chemicals; if you don't want these substances in your home, find someone that uses "green" methods. Don't use any products on your carpet before the professional cleaner arrives.
Talk to the cleaning company before they come to your house about the procedures involved in the process of cleaning your carpet. You should hear that they begin with vacuuming before they start deep cleaning. If you want, you can vacuum your entire carpet before the carpet cleaning professionals are scheduled to come to your home. This will ensure that you get a deeper and more thorough clean and it will also give you a chance to find lost items you may not want to throw away.
Remove all the houseplants from the areas in your home which are going to be cleaned. If they are going to use chemicals or strong type of detergents to clean your carpet, these may harm your plants, so do this as a precaution. You have to take steps to protect your plants because they usually are not included in any kind of warranty from the carpet cleaning company.
Do it yourself carpet cleaning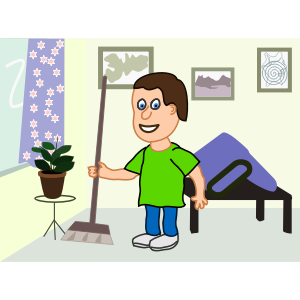 Regularly vacuum your home. The greater amount of time you spend vacuuming each area of your home, the more dirt and debris you'll remove. Doing this can extend the life of your carpet and prevent unnecessary stains. This extra time is well worth it. When vacuuming the floor, separate it in sections to facilitate vacuuming. This will make it simpler for you to remember the areas you have already done, so you don't waste any time doing them over. If your room is square, it's simpler to break it down into quadrants.
Create a shampoo of warm water and vinegar for your carpet. That is cheaper than using professional cleaning products and you are going to get positive results. Mix equal parts of vinegar and water and scrub your carpet with a sponge. Vacuum with a shop vac, rinse the area, vacuum again and let the carpet dry using a fan.
Many people are concerned about how to clean their floor covering that is in their home. There are many different products to help you do it yourself but it's time consuming. On the other hand If you want to hire a quality cleaning company, you must first understand certain things about doing so, to avoid misunderstandings and to get the most out of your bucks. Hopefully, this article has given you confidence in choosing a cleaning company or doing it yourself. We sincerely hope this information is useful and you share it with your contacts.